The Rolling Stones Tribute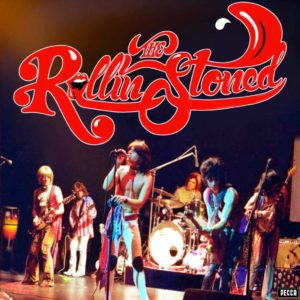 Saturday 2nd April
Doors open at 7.00pm and show starts at 7.30pm
A Pokey Hole Presentation
The Rollin Stoned have toured their affectionate tribute to The Rolling Stones for over 20 years. They have shared billing with the likes of Dr John, Status Quo, Suzie Quatro, Jerry Lee Lewis, and always leaving audiences wanting more of what they need.
With a Rollin Stoned show, the costumes are shamelessly camp, gaudy and absolutely fab, the instruments genuinely vintage and the wit irreverent. However while the tongue is never far from the cheek they make sure it is never to the detriment of the music. This band is not to be confused with the grotesque parody on parody 'Stella Street'-Lite Stones bands that abound, nor a bunch of seasoned old pros, opportunistically hitched on to the "Tribute Bandwagon" for an easy ride. What clearly comes across to audiences seeing the band at work is the passion we all have for the music of what is, cliche or not, "The Greatest Rock'n'Roll Band" the world has seen.
Please note this event is performed in the forest hall at CONKERS DISCOVERY CENTRE

"….phenomenal... I can't wait to tell Keith and Mick that you could easily stand in for them"–"...like watching my dad" Doris Richards – mother of Dartford's own Prince, Keith – and his daughter Angela.
"...Close your eyes! This must be the Rolling Stones at their absolute best!!" Brian Jones Fan Club.
"...about as true to the original as you can get." Times Magazine.
"....probably more authentic" than the Stones themselves would be inclined to muster" The Times.
Tickets
Book online or by calling 01283 216 633
Date
Doors Open at 7.00pm
Showtime at 7.30pm
FREE parking
At Conkers Discovery – DE12 6GA
If you are booking your group for a celebration and would like a shout out, please email hospitality@visitconkers.com