Ultimate Elton and The Rocket Band
Friday 5th August 2022
Doors open at 6.30pm and show starts at 8:00pm
Some tribute artists look like their idol, some sound like their idol. Paul Bacon as Sir Elton John does both! Close your eyes and you won't believe your ears, open your eyes and you won't believe them either! You simply won't find a closer tribute to Sir Elton John.
Rapidly established as the foremost Elton John tribute act in the UK, Ultimate Elton and The Rocket Band present an uncannily accurate reproduction of the classic live shows of one of pop music's most successful and best-loved artists – performances that also often feature some of Elton's actual costumes, bought from his 'Out the Closet' sales!
Performed in our Waterside Arena with Licensed Bar and Burger Shack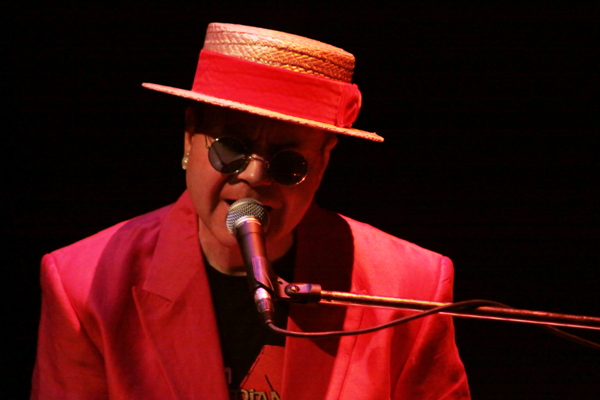 ULTIMATE ELTON –
Ultimate Elton and The Rocket Band are much in demand at festivals and theatres throughout the UK, Europe and beyond. They are certainly one of the top tribute acts working on the circuit today and are a three times winner of the prestigious National Tribute Awards, run by the influential 'The Agents Association' of Great Britain.
Doors Open at 6.30pm
Showtime at 8.00pm
FREE parking
At Conkers Waterside Arena – DE12 6BA
Licensed Bar and Burger Shack
If you are booking your group for a celebration and would like a shout out, please email hospitality@visitconkers.com