Explore 120 acres including the Barefoot Walk, Viewing Tower, Adventure Play, The Fairy Labyrinth before burning off energy with whole family across the Activity Course!
You can take a ride on CONKERCHOO Train between the Discovery and Waterside Centres. Why not try out your performing skills and walk the boards on the amphitheatre stage!
Grab your wellies or best play trainers and get ready for an adventure to remember.
Do you want to hear a secret? We have a super garden…
Not just any garden… A 2022 GOLD AWARD WINNING CHELSEA FLOWER SHOW GARDEN!
Funded by Meta (Formerly Facebook)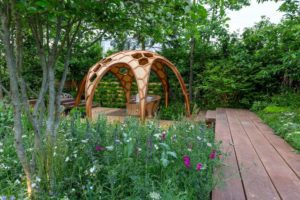 We Hold A Brand New Treasure… Welcome To CONKERS COVE
Great fun and immersive play for all! Be Warned, You Will Get Wet!
The splash park features interactive bubbling jets and other great activities all powered by movement, so the more kids explore, the wetter they'll get!
With Interactive play includes a pirate ship that kids will love running through as they enjoy a splashtastic water day out whatever the weather.
This clever installation is for inclusive play, and so we are welcoming all children and adults of all abilities to come along and experience this explorative activity!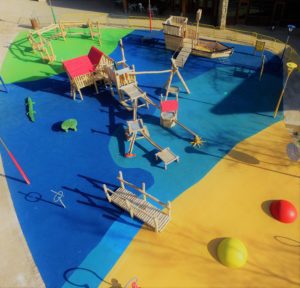 All aboard the CONKERCHOO Train on one of its regular family trips between the Discovery and Waterside Centres.
Included with your admission and great fun!
Take on the challenging multi stage activity trail (for visitors aged 5 and over).
Stages are situated across several acres of CONKERS woodlands and is packed full of adventure!
Deep underground are the remnants of the tunnels used by miers for over 100 years!
We have created new tunnels for a partially underground experience which features 70m of intersecting walkways, as well as sound and light pods, replicating the burrows and communal areas of a rabbit warren.
Plunged into semi-darkness from the outset, you must rely on your senses to make your way through the passageways and out to the other side!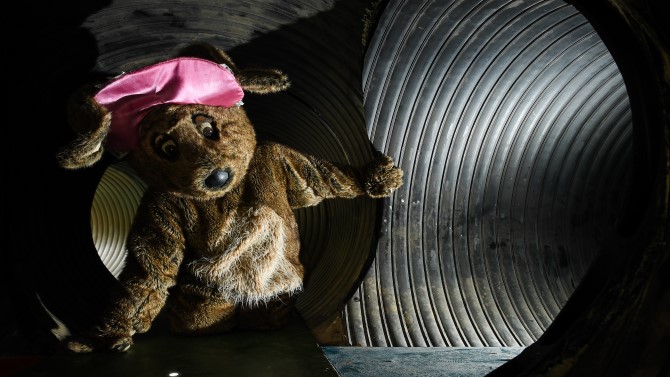 Once Upon A Time… Our Woodland Fairies decided that CONKERS needed a challenge that all could complete, so planted a meandering Labyrinth around their secret Fairy Tower!
Can you find your way through the Woodland Fairies challenge?
Always a firm favourite – It's time to let off some steam and play!
Adventure Play area is situated outside The Waterside Centre and contains a wide variety of outdoor play attractions including the Explorer Dome.
450 meters of squelching, tippy-toeing and stomping!
Delight your senses with the wonderful sensation of walking on timber, bark, coal, pebbles, wood and clay.
Feel the mud ooze between your toes, the relief of a foot bath and the shapes of sun baked rocks, before the softness of the grass and soil.
The 120 acres of maturing woodland, lakes and ponds at CONKERS provide a varied habitat for a wide range of fauna and flora. And of course our two resident owls, Edwig and Wizzo along with our Partridges and Canaries!
If you step quietly, and see just beyond the general eye, you will always find a treasured moment of beauty.